Support for small private Landlords is the focus of the Victorian Government's round 3 of the Commercial Landlord Hardship Fund. This will be welcome news for landlords whose pandemic-impacted tenants were Commercial Tenancy Relief Scheme-eligible, and may have not had the financial capacity for a reduction in rent.
Commercial Landlord Hardship Fund
In this, grants of up to $6,000 per tenancy and up to $10,000 for Landlords experiencing acute hardship will be extended to eligible small private Landlords for rent relief provided to tenants for any period between 28 July 2021 and 15 January 2022. The closing date for applications is 15 January 2022.
Are you Eligible?
Only rent waivers will be considered for a grant from this fund and landlords must provide information about the rent waiver agreed with their tenants using the Landlord Acceptance letter (or similar) when applying and:
1 Be a landlord with a current lease agreement that provides rent relief to the tenant(s) under the Commercial Tenancy Relief Scheme for any period between 28 July 2021 and 15 January 2022;
2 Landlords must have waived more than $6000 in rent during the same period;
3 Be a landlord with total taxable landholdings of less than $3 million, including part holdings but excluding principal place of residence, or where a property is held on trust, the total taxable landholdings of the trust must be less than $3 million;
4 Be able to confirm property ownership by Customer Number shown on the State Revenue Office Land Tax Assessment Notice or by a 2020-21 Municipal Rates Notice;
5 Be the landlord of property subject to a Commercial Tenancy Relief Scheme eligible tenancy;
6 Landlords must attest that commercial rent represents more than 50 per cent of their total gross income for the 2019-20 financial year.
The fine print
Landlords may be subject to audit by the Victorian Government or its representatives for a period of seven years after the grant has been approved. Under audit, landlords will be required to show evidence of hardship, such as income tax assessments. The grant will be repayable on demand if any application information is found to be false or misleading, or the grant is not used in accordance with the terms of funding set out in the program guidelines.
We're ready to help. Discuss your position with our team +61 3 9820 6400.
Key Contact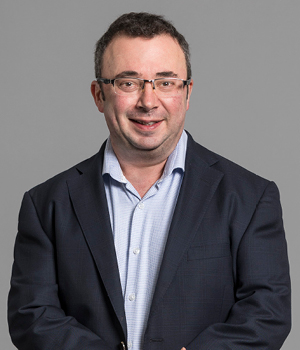 Director Business Services
Key Contact
Director Business Services
eSigning & remote witnessing as good as ink
Having to print and physically distribute documents for signing is now a task of the past. Electronic signatures and virtual witnessing is now formally accepted as satisfying the document execution requirements of section 127 of the Corporations Act.
The amendment is seen by many as long overdue given the covid-challenges of having dispersed signatories as a result of remote working directions and border closures.