John Haig
GST Specialist
John Haig is a leading member of our GST Advisory specialist team. He is a highly experienced advisor and tax agent specialising in the more complex issues in GST, wine tax and luxury car tax as well as supporting clients whilst they are undergoing ATO audit.
He has advised many clients and their advisors, delivered numerous presentations and authored various papers on the major issues in GST, which inevitably involves a strong focus on real property transactions.
John is a former Director of Price Waterhouse and SLA Partners (antecedent of Hall Chadwick Melbourne). He was with the Australian Taxation Office for 17 years in sales tax.
He is a longstanding Fellow of the Tax Institute, a long-serving member of the indirect taxes sub-committee of the Institute of Chartered Accountants in Australia and New Zealand and a CPA.
Some of John's speaking and authoring work includes:
The 5th Annual GST Symposium 2016
GST: 2014 In Review Paper, The Tax Institute
GST: 2014 In Review Presentation, The Tax Institute
Submission to GST Administration Draft Legislation and Exposure Draft 2009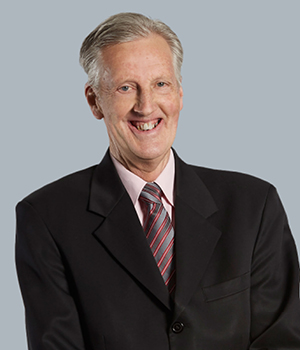 Professional Qualifications
Service Specialisations
GST
Wine Tax
Luxury Car Tax
Advocacy
Real Property Transactions