Peter Pryn
Director, Administration & International Business
Peter is a Chartered Accountant, business advisor and Director at Hall Chadwick Melbourne. Peter has over 35 years of experience as a Chartered Accountant, both in industry and professional practice, including ten years running his own accountancy practice.
He leads the firm's finance, human resources, IT infrastructure and general management. Peter also manages the turnkey solutions offered by the Accounting Outsourcing Services team. Peter is an integral part of International Inbound team and represents the firm at business networking events.
Peter has highly developed and practical expertise in advising and establishing foreign entities in Australia. He develops both processes and systems for their back office requirements.
He has developed a strong interest in doing business in India and travels there regularly visiting clients and building his knowledge and networks.
Peter is a Fellow of the Institute of Chartered Accountants in Australia.
Board Positions & the Community
Outside of work Peter has been actively involved in an array of community service groups, business chambers, sporting clubs and charity organisations over many years. He has contributed by way of essential fundraising, leadership, financial and managerial governance. He is a current board member of the not-for-profit Wear for Success, he serves as their Treasurer and manages the financials for internal reporting requirements and ACNC compliance. He is an occasional golfer and has a strong interest in Genealogy.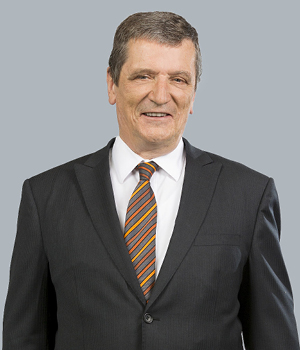 | | |
| --- | --- |
| Contact Details | |
+61 3 9820 6400
+61 3 9820 6499
 Peter Pryn
Download vCard
Professional Qualifications
Service Specialisations
Corporate Compliance
IT Systems
Systems Development
Budgeting & Cashflow Forecasting
General Taxation
Management Accounting
Back Office
International Business Advisory
Insights from Peter
Caroline Redman
With the end of financial year fast approaching, now is a good time to think about opportunities and risks that should be addressed before 30 June 2022. Year-end planning is critical to keep your [...]
Caroline Redman
The amount employers pay and employees may additionally contribute to superannuation balances changes on July 1, 2022. Now is a good time to talk with your team, check their agreements and prepare your payroll [...]
Caroline Redman
Hiring an independent contractor may seem like a simpler method than hiring a full-time or part-time employee for a business. Or is it? This is because there is a general assumption that, if hiring [...]