We all know that cash flow is the foundation of business stability; to pay staff, creditors and a long list of overheads must be covered. So while businesses continue to be at the mercy of unstable supply chains to fulfil orders and remain operating at level of liquidity, managing cash flow has never been so important.
A financial statements health check
Preparing financial statements will give you an objective insight into the health of your business. Identifying if you have a cash flow problem is the first step to coming up with solutions. Looking into the following reports will allow you to see if your cash flow is up to scratch.
The reality is a balance sheet will tell you what your business is worth on any given day. What prosper, preserve or protect strategies should be put in place and around which part of your business operation?
P&L statements reveal if your income is meeting your expense requirements. Seasonality and buying cycles aside, look the trending in the bottom line, with and without a pandemic lens.
How are your ratios looking in your cash flow reports? How does free cash earnings ratio compare to net income. Is it time to invest, delay investment or divest?
Getting on top of your accounts receivable
The domino effect of global supply chain interruptions may be blamed for debtor day blowouts. Payment times in construction rose by 47% source:Creditor Watch in the first year of the pandemic.
However, that 40% of all invoices are paid late source: Xero would not be new news.
Avoid being out of pocket by implementing some of these credit policies:
Collect the debts on time – allowing late payments means that you're without those funds for longer
Offer an early bird discount to incentivise early repayments – it pays to repay that kindness
Set credit limits and payment terms – know exactly what your terms and conditions are so that you can make sure that those who owe you are abiding by them
Make credit applications and carry out credit checks on all new customers
Penalise late payments with interest – set a specific interest rate that will apply and which you deem as fair.
Consider cutting down on inventory – unsold stock can be a waste of funds, and if you're finding yourself with plenty of it, you may not need to be ordering as much.
Request upfront payment or a non-refundable deposit where viable, especially when dealing with large orders.
If you're looking for assistance with invoicing, chasing payments or a general checkup of your business's cash flow situation, we're ready to help. Speak with us to find out what we can do for you.
Key Contact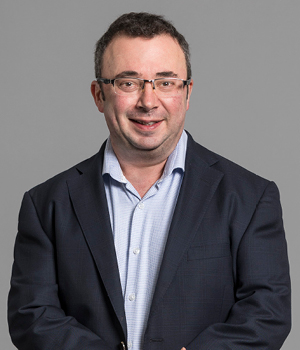 Director Business Services
Key Contact