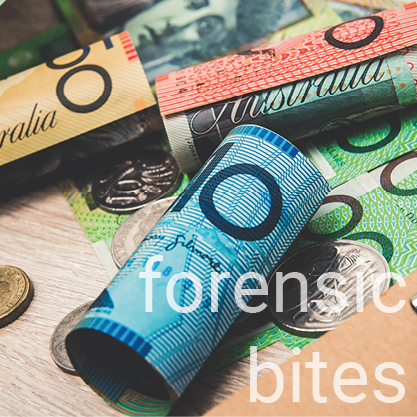 A better understanding of the litigation process
Accountant versus forensic accountant – what's the difference?
Mark Lipson says "I think the most important difference is a forensic accountant, who has had a number of years' experience, has a better understanding of the litigation process.
"I have reviewed a number of valuation reports in the Family Law framework from accountants who would not be considered forensic but are, instead, tax accountants or family accountants for their clients. Their opinions suffer from a range of issues.
"Most of the reports don't comply with the rules of the Court in regards to expert evidence, so they are prepared in a manner which may not be admissible.
"A further problem is the language used isn't neutral. Emotive language can identify the accountant as being an advocate for their client. The result is that upon reading the report, it is clear to the Judge that this report is directed towards supporting the client and not providing the Court with an unbiased, objective opinion on value.
"Once a report is prepared by an inexperienced accountant, there is a strong possibility that it may be subject to an adversarial response and this adds to the cost to for the parties. The property settlement inevitably is delayed, either for a final hearing or mediation."
Talk about this with our team, contact Hall Chadwick Forensics 03 9820 6400 or email forensics@hallchadwickmelb.com.au.
Read more on Mark Lipson.
Reproduced with permission from Inside Family Law: Conversations from the Coalface, by Zoë Durand, 2018  published by Longueville Media.