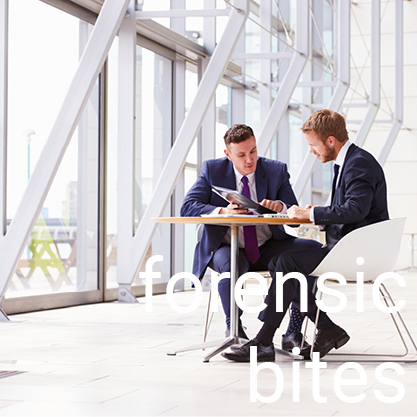 It's absolutely critical to go to the business to get a strong feel and a visual understanding of how it operates
'Numbers don't tell the whole story' in business valuations
Mark Lipson says "Conducting face-to-face interviews and forming a visceral feel for the business premises are important parts of the valuation process. Doing so can either support the opinion or question the opinion you're starting to develop.
"It's interesting, because normally these interviews go for several hours, depending on the complexity of the business. Often, when you sit in front of the business controller and you're asking set questions that you've generated from your analysis and you talk to them, they become quite candid after 10 minutes. It's very difficult for people to maintain an attitude of minimal dis-closure after about 10 minutes, because they are quite proud of their business and they have an audience, so they want to talk about their business.
"What I find is, it generates a whole series of new questions in relation to what the business is doing and what it will be doing in the future. These questions and answers may have an effect on how I perceive the business for valuation purposes.
"When valuing a business that could be worth $100 million or more, you can't do it at a desk. You've got to go out there. You have to talk to the financial controller. You have to talk to the managing director, be it the husband or the wife. You have to talk to the key staff and you have got to walk around. You've got to look at the conditions of the place of business. How tidy it is? Are there are appropriate systems and processes in place? As you're walking around, you're asking the business controller, 'What does this person do? What does this department do?' And so on.
"When you visit the premises in person, you get a strong feel and a visual understanding of how the business operates, and I think that's absolutely critical. Because the numbers don't tell the whole story."
Talk about this with our team, contact Hall Chadwick Forensics 03 9820 6400 or email forensics@hallchadwickmelb.com.au.
Read more on Mark Lipson.
Reproduced with permission from Inside Family Law: Conversations from the Coalface, by Zoë Durand, 2018  published by Longueville Media.